Welcome to 63130.com, your local resource for news and information for Zip Code 63130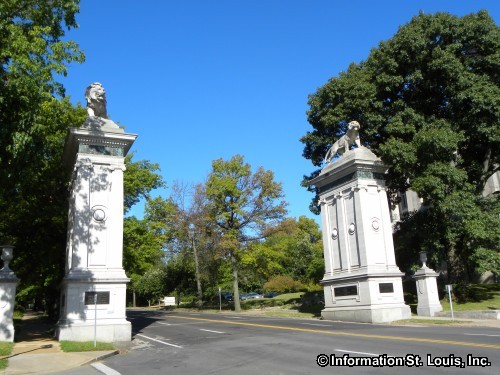 You have found 63130.com, a community site providing information on the 63130 zip code. Located in St. Louis County, it is refered to as being in "Mid County" and is the zip code for the City of University City Missouri, which covers the entire area except for a small sliver along the western edge of Forest Park which falls within the St. Louis City limits. The historic "gates" of University City are a well known landmark in 63130. The most well known place in 63130 has to be "The Loop", an area along Delmar Blvd that comprises an eclectic mix of shops, restaurants, entertainment options and the St. Louis Walk of Fame. Fitz's American Grill & Bottling Works, famous for its Root Beer, can be found in the Loop. Blueberry Hill, a St. Louis icon and known for its live entertainment and "home stage" for Chuck Berry, serves delicious burgers and is also located in the Loop. Two public school districts serve the residents of 63130. The University City School District covers the majority of the area and the Clayton School District serves a small portion of the area. University City High School is located on Balson in the zip code. For higher education, this area is known for the beautiful campus of Washington University. The main roads in this zip code are Forest Park Parkway, Delmar Blvd, Olive Blvd, North & South Road, Midland Blvd, Hanley Road, Skinker Blvd and many others.
The zip code 63130 is located in county Missouri. There are approximately 30,084 people living in zip code 63130. They make up households. The average income per household in the 63130 zip code is $63,382. The median age of the residents is 35 years old (which is 32 years old for males and 37 years old for females). For more statistics See 63130 Zip Code Information
Here's What In Zip Code 63130
Bais Abraham Congregation, Blueberry Hill in the Loop, Centennial Commons, Chabad of Greater St Louis, Charing Cross-St Louis Public Library Branch, COCA-Center of Creative Arts, Componere Gallery of Art and Fashion, Delmar Loop Dining, Edison Theatre, Fitz's American Grill & Bottling Works, Founders Theater- COCA, Kol Rinah, Mildred Lane Kemper Art Museum, Millstone Gallery - COCA, St Louis Walk of Fame, The Delmar Loop Shopping District, The Loop, Tivoli Theatre, U City Shul, University City High School, University City Missouri, US Post Office-University City Branch, US Post Office-Washington University, Vinita Terrace Missouri, Washington University, Young Israel Synagogue,
Real Estate For Sale in 63130 Zip Code
7417 Delmar
$1,195,000
Beds:
0
Remarks: Impeccable Restoration Of A Nearly 100yr Old Duplex Completed By Period Restoration. New Slate Roof And Copper... |
See MORE Listings
6240 McPherson Avenue
$899,900
Beds:
6
Baths:
4
Remarks: Stunning 3 Story Tudor Located In One Of The Premier Private Places In St. Louis. New Hardwood Floors Througho... |
See MORE Listings
561 Purdue Avenue
$887,500
Beds:
3
Baths:
2.5+
Remarks: It's A Delight To Enter This Beautiful Tree-lined Neighborhood W/gorgeous Architecture At Every Turn To Find T... |
See MORE Listings
8035 Cornell Avenue
$819,000
Beds:
5
Baths:
4.5
Remarks: *** New Home To Be Built*** Another Beautiful New Custom Home By Mrm Manlin Development Group. One Of 2 To-be-... |
See MORE Listings
6339 Waterman Avenue
$799,900
Beds:
5
Baths:
3.5
Remarks: A True Urban Oasis In The Middle Of One Of The Coolest, Most Welcoming Neighborhood In Central Stl - The Parkv... |
See MORE Listings
Disclaimer: The information herein is believed to be accurate and timely, but no warranty whatsoever, whether expressed or implied, is given. Information from third parties is deemed reliable but not verified and should be independently verified. MORE, REALTORS does not display the entire IDX database of Mid America Regional Information Systems, Inc. (MARIS MLS) on this website.